Veterans Day Poster & Poem Contest
Theme: Just Plane Wrong
Drawing from personal experiences with a Veteran, or from stories or lessons learned in school or through media, students submitted a poster or a poem that relates to the theme, expressing how they would make today's airplanes more accessible and safer for Veterans and others who use wheelchairs.
Congratulations to our winners!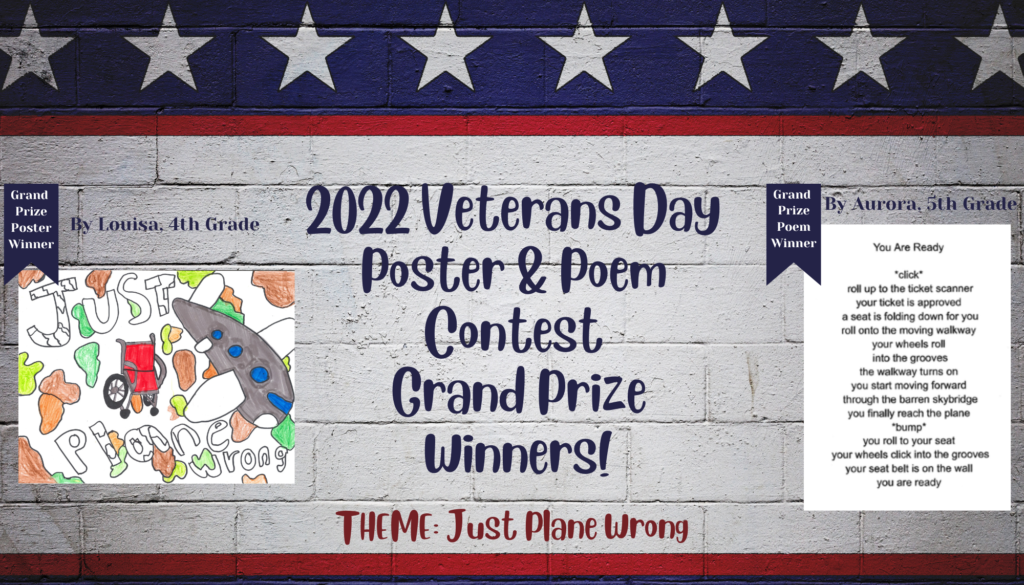 ---
---
Paralyzed Veterans of America Great Plains Chapter (Great Plains PVA) has spent 50 years helping veterans like Chris with spinal cord injuries or diseases face daily challenges and become active members in their communities. To help veterans like Chris, consider making a donation! Great Plains PVA does NOT receive federal money and all money raised locally stays here to enhance quality of life for paralyzed veterans. Donations are tax-deductible and every amount is appreciated. Click here to make a donation that makes a difference!