Great Plains PVA Membership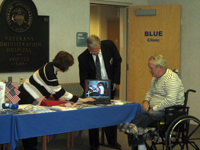 The Paralyzed Veterans of America is a congressionally chartered veterans service organization founded in 1946. The Great Plains PVA, chartered in 1971, is one of 34 PVA Chapters across the United States and Puerto Rico.
To become a PVA member, an individual must be a veteran of the U.S. armed forces who was discharged under conditions other than dishonorable and who has experienced spinal cord injury or dysfunction. Lifetime membership is FREE.
If you would like a Membership Application, call Amanda at 402-398-1422 or email her at [email protected]g.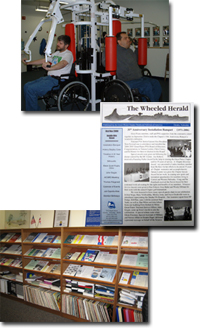 Membership Benefits Include:
Local and national resources on living with a spinal cord injury and other disabilities
PVA National Service Officer (NSO) to assist you with your healthcare issues and veteran benefit claims
Free use of the Great Plains PVA Adapted Health & Fitness Center with a personal trainer
Updates on legislation directly affecting the lives of people living with disabilities
The National PVA Veterans Benefits Department provides assistance and representation before the U.S. Department of Veterans Affairs, free of charge, to veterans with SCI/D, and their eligible dependents.
Great Plains PVA newsletter The Wheeled Herald
National PVA publication PN
Participation in Great Plains PVA Sports & Recreation programs free of charge
Access to specialized health fairs, seminars and vendor expos addressing the special needs of individuals living with a disability
Invitations to chapter sponsored events
Free use of the Chapter's Resource Library